What is Equicantis?
Equicantis is an equine and canine exercise prescription web application that will enable physical therapists from around the world to create detailed, professional exercise plans for their clients. And this is just the start! We have many more phases for development.
What is our mission?
Happy therapists, happy clients, but most importantly, happy animals!
The Equicantis Story – Laura & Dave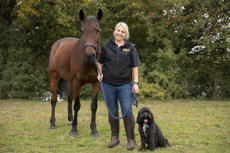 Laura Clinton: Founder of Equicantis
Equine Sports Massage & Musculoskeletal Manipulation Therapist
I'm an Equine Physical Therapist, qualified in Equine Sports Massage and Equine Musculoskeletal Manipulation Therapy. I've been practising for over 10 years and have very much been a pen and paper kind of person. However, I was constantly aware that times were changing and I really wasn't keeping up with technology which I knew would eventually be to my detriment and to the detriment of my clients. I was also finding it a bit of a slog writing out all my exercise plans at the end of the appointment.
Clients would often lose the sheet of paper I'd left so would forget the exercises, or I'd watch them perform the exercises and they fell short in the accuracy department. So overall, the horses were not getting the quality or quantity of the rehab exercises they needed to reach the recovery or performance goals, which left me frustrated and I'm sure there would be some frustration on the part of the owner too.
So, I started to think about what I could do to solve this problem. I played around with creating my own plans, but it was time consuming and looked pretty shoddy if I'm honest! 
So, what next? Well, it just so happens that I'm married to a software developer…..
I knew Laura had been looking into something to do with exercise plans for her business but I didn't really know to what extent until she actually sat me down and said 'I have an idea'. She talked me through it and what she wanted to achieve and asked if I could create it. It sounded like a great idea so the answer was 'most definitely!'
I run Titan Webtech Ltd and have been developing software and web applications for nearly 20 years, so myself and the team set about developing Equicantis. The equine and canine exercise plans are just the first phase of this development, so we very much hope that you give us your feedback and help us to steer this exciting application.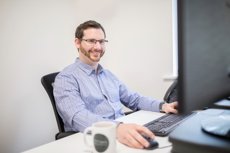 David Clinton: Director, Titan Webtech Ltd
Our Commitment to You
Equicantis has been created by a therapist for therapists, you are all at the heart of what we do.
We promise to:
Listen to your feedback and make improvements
Continue to grow and expand our services
Be contactable and approachable