What is Equicantis?
Equicantis is an equine and canine exercise prescription app that will enable physical therapists from around the world to create detailed, professional exercise plans for their clients. And this is just the start! We have many more phases for development.
What is our mission?
Happy therapists, happy clients, but most importantly, happy animals!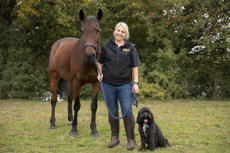 Laura Clinton: Founder of Equicantis
Equine Sports Massage & Musculoskeletal Manipulation Therapist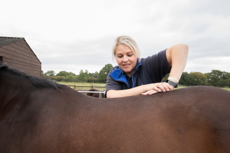 I'm an Equine Musculoskeletal Therapist, qualified in Equine Sports Massage Therapy and Equine Musculoskeletal Manipulation Therapy and I've been practising for nearly 15 years in the UK, around the North West and North Wales.
I had been getting increasingly frustrated with how I was delivering exercise plans both in terms of the time it was taking me and the level of service I was providing my clients. 
I was either handwriting plans at the end of an appointment or I was going home and typing them up. Neither of which was ideal.
Handwriting
- quick, but the quality was low. Usually already over-running on the appointment, rushed handwriting.
Typing at home
- time consuming, might involve some homemade videos or photos, slightly improved quality but still pretty poor!
With either method, I really felt that I could and should be doing more for my clients to help give them confidence with the exercises and try to increase their compliance. Showing them an exercise, watching them perform it, writing it down and sending them on their merry way just didn't feel enough.
There must be a better way!
And that is where the journey began. 'Equi' for equine, 'can' for canine, and 'tis' on the end because it needed something on the end! 
Our Commitment to You
Equicantis has been created by a therapist for therapists, you are all at the heart of what we do.
We promise to:
Listen to your feedback and make improvements
Continue to grow and expand our services
Be contactable and approachable